A new Reproductive Endocrinologist has joined SpringCreek Fertility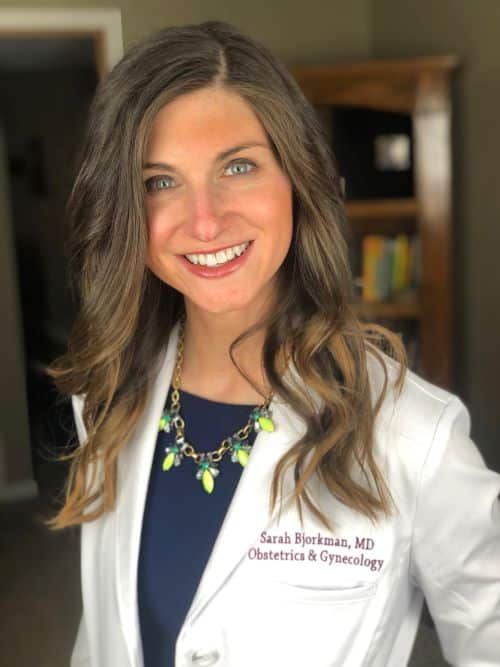 Dr. Jeremy Groll and SpringCreek Fertility associates are pleased to announce that Reproductive Endocrinologist (REI) physician Dr. Sarah Bjorkman has joined SpringCreek Fertility.
She started seeing patients on August 1st, 2022. Her primary location will be the SpringCreek Fertility Cincinnati office located at 9313 Mason Montgomery Road.
Chief Operating Officer Lorie Groll says, "The infertility rate continues to increase with 1 in 6 couples of childbearing age experiencing delays in conception. SpringCreek is thrilled to have Dr. Bjorkman join us in meeting our community's infertility needs. We think you'll love her!"
Dr. Sarah Bjorkman received her undergraduate medical degree from Michigan State, completed her residency at Yale Newhaven, and completed her REI Fellowship at the University of Iowa. Dr. Bjorkman is a specialist in Reproductive Endocrinology and Infertility with advanced training in the science of fertility treatment. She says, "I am proud to be able to bring excellent medical and surgical training to the table for my patients; I look forward to being part of a collaborative team taking care of this community."
The locations and phone numbers of the SpringCreek Fertility centers in Cincinnati, Columbus, and Dayton are:
7095 Clyo Road, Dayton, OH 45459; 937.458.5084
6760 Avery-Muirfield Drive, Suite A, Dublin, OH 43016; 614.401.4113
9313 Mason Montgomery Rd. Mason, OH 45040; 513.457.5200
About SpringCreek Fertility
SpringCreek Fertility's team of experts provides fertility treatments and services, including IVF, IUI, PGS & PGD, egg freezing, egg donation, and gestational carrying. Patients range from those just beginning their fertility journey to those that have been trying for years. SpringCreek Fertility's physicians and advanced practice providers are widely respected for their superior pregnancy success rates and dedication to patient-centered care. For more information or to make an appointment, please call 937.458.5084 or visit www.SpringCreekFertility.com.