SpringCreek participates in many affordable pricing programs such as:
Public Service/Teachers/Civil Service/First Responders/Health Care Worker Discounts
Compassionate Corps, a fertility treatment and pharmaceutical discount program for military members and their spouses
Livestrong Foundation, a fertility treatment and pharmaceutical fertility discount program for those diagnosed with cancer
Fertility Lifelines, EMD Serono's medication discount program. Access the EMD Serono patient support and education resource postcard here. 
ReUnite medication discount program
And many others!
At SpringCreek, we want to give back to people who contribute to making our communities a better place every day. You care for our children, our sick, our injured and our troubled, and now it is our turn to care for you and to nurture your dreams of having a family. We offer a minimum discount of 5% on treatments that are not already covered by insurance or already discounted through a treatment package. Please work with our financial counselors to ensure that your payment is made early enough to qualify for these discounts:
SpringCreek is proud to be the first fertility center in the area to participate in Compassionate Corps. The EMD Serono Compassionate Corps program offers free medication for eligible, uninsured, medically retired veterans (or their spouses) who have suffered service-related injuries affecting their fertility. Compassionate Care and Compassionate Corps are fertility medication discount programs that are available for military members and their spouses. Click here to apply. As a retired Air Force veteran, Dr. Groll recognizes your commitment to your country and knows how important your family is. We want to offer every possibility for you to preserve your ability to have a child and to help you build your family when you are ready to welcome a baby. SpringCreek financial counselors will work closely with you to help breakdown any financial barriers to achieving your dreams.
Fertility Treatment Discounts
SpringCreek offers discounts on certain services not covered by your insurance for military personnel – active and veteran. These point of service discounts begin at 10% and other discounts are available based upon military status and income levels.
Fertility Preservation Discounts
SpringCreek encourages all military service people to consider fertility preservation. We offer considerable discounts on treatments and storage so that the opportunity to grow your family is not compromised after dangerous military missions.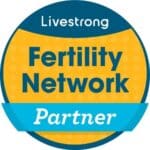 LIVESTRONG Sharing Hope Program
SpringCreek is partnered with the Lance Armstrong LIVESTRONG Foundation's Sharing Hope Program, which was created to provide educational, moral and financial support to patients and couples who want to preserve their fertility. The program allows our center to provide discounted services and free medications for those who qualify. For more information or to apply for assistance visit their website.
Depending on income, eligible self-pay patients may save either 10% or 50% off the self-pay price of medications. Eligible patients can use the program for multiple cycles during each year. Click here to complete an application.
In addition to these programs, SpringCreek offers an affordable pricing IVF program for qualified patients.
For more information on discount programs, please fill out this form or call us at (937) 458-5084.
Independent, Affordable & Inclusive
SpringCreek welcomes everyone wanting to have children regardless of marital status or sexual orientation. We are the only independent, full-service fertility center between the Dayton and Toledo Metropolitan areas. We offer evidence-based, patient-centered fertility treatments, with fees that have been priced for accessibility and tailored to meet your family goals.
Grow your family
with SpringCreek.