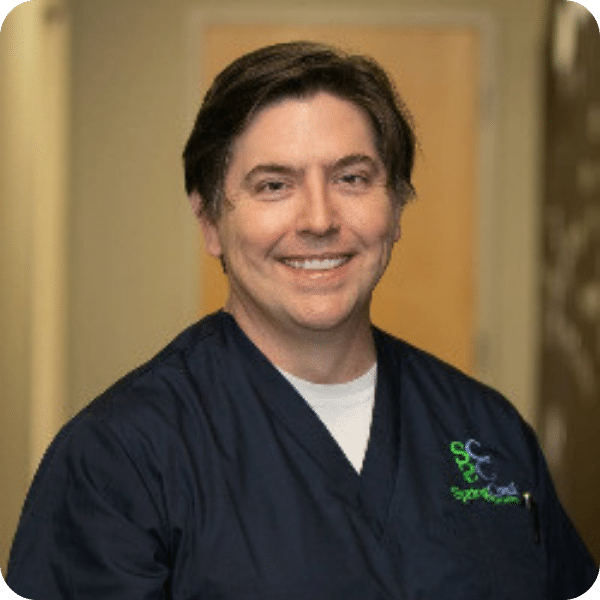 Medical Director and Managing Partner
Dr. Groll is currently the Managing Partner at SpringCreek Fertility. He has served as Medical Director at Kettering Reproductive Medicine, Chief Division of Reproductive Endocrinology and Infertility at 88th Surgical Operations Squadron at Wright-Patterson AFB, in Ohio and was an Assistant Professor at Wright State University Boonshoft School of Medicine in Dayton Ohio.
He is a member of the American Society for Reproductive Medicine, a Fellow with the Society for Reproductive Endocrinology and was an editorial reviewer for Fertility and Sterility.
Dr. Groll has been published in several medical journals including the Fertility and Sterility, ASRM Journal and the Journal of Clinical Endocrinology and Metabolism. He has given presentations for the Society for Gynecologic Investigations, ASRM, American College of Obstetrics and Gynecology and the Endocrine Society.
When not working he enjoys spending time with family, fine dining, travel, barbecue, making ice cream, art, running, wrestling and Notre Dame football. 
Meet Dr. Jeremy Groll of SpringCreek Fertility
Education and Certification
Dr. Groll received his bachelors degree with honors from the University of Notre Dame du Luc, in Notre Dame, Indiana and his medical degree with honors from the Wayne State University School of Medicine in Detroit, Michigan. He completed both an internship and residency in Obstetrics and Gynecology at Wilford Hall Medical Center Lackland AFB in Texas and his fellowship in Reproductive Endocrinology at the University of North Carolina, Chapel Hill.
He is double-board-certified in Reproductive Endocrinology/Infertility and Obstetrics and Gynecology. Click here to view his curriculum vitae.  
Current Hospital Appointments:
Dr. Jeremy M. Groll is affiliated with:
Kettering Medical Center in Kettering, OH
Miami Valley Hospital in Dayton, OH
Dr. Jeremy M. Groll is on clinical faculty with:
Southview Hospital Residency
Wright State University Residency
Grow your family
with SpringCreek.