Julie Cuy Castellanos WHNP-BC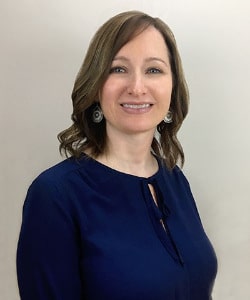 Julie Cuy Castellanos WHNP-BC
Women's Health Nurse Practitioner
Julie Cuy Castellanos graduated from The Ohio State University in 2000 with her Bachelor's degree with honors in nursing and her Master of Science degree with specialization in women's health nurse practitioner in 2003. She maintains national certification as a women's health nurse practitioner since 2003. Julie has also earned the American Society for Reproductive Medicine (ASRM) nursing certification in Reproductive Endocrinology and Infertility.
Julie joined SpringCreek Fertility in June 2015 as a women's health nurse practitioner. Throughout her career, she has experience in various fields related to women's health including the inpatient setting, OB/GYN private practice, health clinics, research and education. She is also a member of ASRM and the association of Nurse Practitioners in Women's Health.
When she is not working, her three small children consume most of her time. She enjoys doing family activities with her husband, children and extended family. Additionally, she enjoys traveling to Guatemala to visit her husband's family, cookouts and reading. 
Meet Julie Cuy Castellanos of SpringCreek Fertility
Grow your family
with SpringCreek.