SpringCreek works with the following financing programs:
Univfy and LightStream have come together to make your fertility journey as predictable, affordable, and successful as possible. Have questions before applying? The Univfy Fertility Concierge is here to help: fertility@univfy.com. Apply online with an easy application process:
Cover all your fertility needs including medications
Competitive rates
Flexible repayment terms
Loan amounts from $5,000 to $100,000
Same-day funding available
No fees or collateral required


Future Family is the smart way to pay for fertility treatments like IVF and egg freezing. We work with your clinic to combine all of your treatment costs into one easy monthly payment. A Future Family loan offers you competitive interest rates, exclusive medication discounts, as well as bill pay management, saving you time and money. You can also invite a family member or friend to take out a loan on your behalf with our Friends & Family Plan. To learn more, go to Future Family or Get Started by registering and prequalifying.
Prosper is America's first peer-to-peer lending marketplace, with more than 2 million members and over $4 billion in funded loans. Prosper allows people to invest in each other in a way that is financially and socially rewarding. On Prosper, borrowers list loan requests between $2,000 and $35,000 and individual lenders invest as little as $25 in each loan listing they select. Prosper handles the servicing of the loan on behalf of the matched borrowers and investors.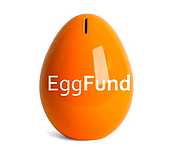 EggFund helps the 1 in 8 Americans with infertility afford their dream of having a family. Started by an infertility sufferer, EggFund works with vetted financial partners who offer more affordable loans for IVF, egg freezing, adoption and surrogacy. Loans can cover all aspects of the process, including medical treatment, testing and medication; agency, attorney and storage fees. Qualifications: A minimum credit score of 660 to be eligible.

CapexMD specializes in providing patient financing services for all fertility treatment options. Our easy, convenient loan process and competitive rates ensure that the financial aspects of treatment are not an obstacle to achieving your dream of a family. Each loan program is designed to fit your individual circumstances and once approved, our Fertility Loan Specialists will work closely with our fertility center partners to ensure the funds are secured prior to the commencement of your treatment.

The WINFertility Treatment Program is offered exclusively in Dayton to SpringCreek patients. The WINFertility Program includes both advanced medical treatment and fertility medications in a single, discounted 'bundled' price. You must meet criteria for treatment to be considered for the program. Financing programs are available.

United Medical Credit is here to assist applicants finance their healthcare procedure or medical device purchase, hassle free. Through our network of competitive healthcare-focused lenders, our friendly associates are able to provide you with optimal financing options as soon as today!
Keep in mind, you may find that your local bank or credit union could offer you a very competitive rate on a loan for your fertility treatments. Luckily, there are several options available. Please let us know if we can be of assistance in deciding which one is best for you.
For more information on financing programs, please fill out this form or call us at (937) 458-5084.
Independent, Affordable & Inclusive
SpringCreek welcomes everyone wanting to have children regardless of marital status or sexual orientation. We are the only independent, full-service fertility center between the Dayton and Toledo Metropolitan areas. We offer evidence-based, patient-centered fertility treatments, with fees that have been priced for accessibility and tailored to meet your family goals.
Grow your family
with SpringCreek.